Profile

Free Account
Created on 2011-03-14 18:12:44 (#707243), last updated 2011-04-06 (337 weeks ago)
2 comments received, 134 comments posted
9 Journal Entries, 13 Tags, 0 Memories, 1 Icon

About

Mini Bio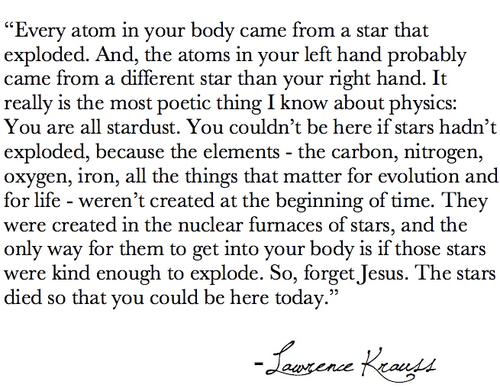 My name is Charly, and I am grumpy.I will not add you back if:
• I don't know that you've added me. Comment on
here
to let me know that you have.
• Your journal entries are all in Russian. I'm sure you're lovely, but I don't speak Russian so there's not much point.
• You never update or comment. Again, there's not really much point.
Other than that, add away :)
Or in brief:
• I am A
Manics
Fan. Sadly, you can now accurately predict about 70% of my personality.
• I like punk rock.
• I like science.
• I'm fairly cracked in the brain department. Sometimes in the "wacky zany funster" sense, but usually in the "unamusingly mental" sense.
• I share way, way too much because I don't really give a toss what anyone knows about me and don't usually know when not to say things. See last point. Anything particularly disturbing or unpleasant goes behind a cut though.

Connect
3d design
,
animals
,
astronomy
,
atheism
,
autumn
, battling against logic pro,
bbc radio 4
,
black metal
,
blackadder
,
borderline personality disorder
,
breakcore
, bukowski (even though he's a bastard),
cats
,
cephalopods
,
choral music
, coffeecoffeecoffeecoffeecoffeecoffeecoffee,
d-beat
, dawkins on science,
descendents
,
discharge
,
dizzee rascal
,
egyptian mythology
, evening light,
evolutionary biology
,
fresh air
,
genetics
,
george orwell
,
ghost stories
,
graphic design
, habitat (the shop),
hardcore punk
,
history
, inka essenhigh,
james joyce
,
japan
,
jillian tamaki
,
kate bush
,
kent
, kinda-sorta veganism,
lord of the rings
,
mad capsule markets
,
manic street preachers
,
marilyn manson
,
marine biology
,
mecha
, miniluv,
morning musume
,
mst3k
,
muse
, my lovely kitty,
nn2s
,
pantheism
,
philogyny
,
philosophy
,
photography
,
politics
,
powell and pressburger
, pre-rtd dr who,
psychology
,
punk
,
punk rock
, quixotic left-wing nonsense,
rab c nesbitt
,
reading
, really good prose,
science
, squier jagmasters,
summertime
,
tall ships
,
tattoos
,
the countryside
,
the lawrence arms
,
the number 8
,
the sea
,
the sex pistols
,
the smell of books
, the south polar region,
the x-files
, tidyness,
transhumanism
,
tricorns
, unicorns talking to me, unintentional beauty,
venetian snares
,
wabi-sabi
,
william burroughs
, writing bad sci-fi, www.rotten.com/library

People
[View Entries]

Communities
[View entries]

Member Of (12):
art
,
atheism
,
brainwaves
,
england
,
lj_refugees
,
sceptics
,
science
,
uk
,
veganism
,
veganpeople
,
vegetarian
,
worldbuilding

Subscriptions (13):
art
,
atheism
,
brainwaves
,
dw_maintenance
,
dw_news
,
england
,
lj_refugees
,
sceptics
,
science
,
uk
,
veganism
,
vegetarian
,
worldbuilding

Administrator Of (0)

Feeds
[View Entries]

Linking
To link to this user, copy this code:
On Dreamwidth:
Elsewhere: